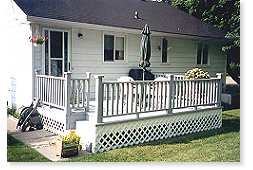 Are you tired of calling three different companies to get three different jobs done
around your home?? Losing patience with large contractors telling you they
don't have time for your repairs right now ?? You need the Odd Job Specialist!
Mark Haskin is your qualified odd job specialist, ready to fill the maintenance
and repair needs of local homeowners.
Call Mark today at (613) 432-8421 or (613) 433-0229 … you'll be glad you
made the right choice!