Welcome to McCauley's!
We are a family owned gift
shop that has been providing
quality items and service
since 1959.

We offer unique gift items,
you'll find something special
for every occasion and
everyone on your list!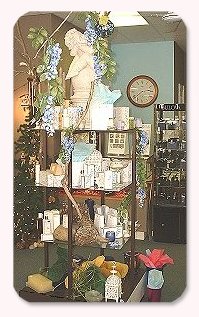 Amongst our wide selection
of giftware, you will find
items from Royal Doulton,
Crabtree & Evelyn, Holiday
Luggage, and Torre Tagus.
We have Austrian Crystal,
Bulova watches, Body
Jewellry, Weatherland
Chimes and so much more!

Gift Wrapping Service
** Free of Charge **


"For Beautiful Gifts You'll Be Proud To Give"


McCauley's
324 rue Main st.
Shawville, Québec
Canada

(819) 647-2818







Crabtree & Evelyn
'Tom Kitten'





Pottery & Ceramic

Royal Doulton 'Bunnykins'