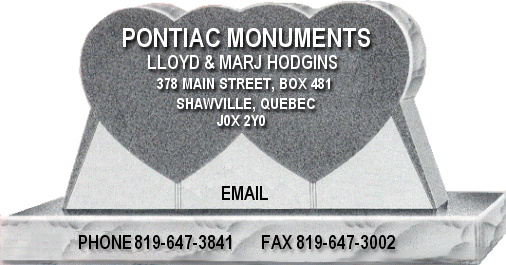 Marble &
Granite – Monuments – Lettering – Repairs of All kind
Bronze Plaques – Fireplaces – Kitchen Counter Tops

We are proud to provide you with a second location for your convenience!
Pontiac Monuments, 240 Principal Street- Hwy.148, Mansfield, Quebec J0X 1V0

We purchase
our granite from one of the largest Monument suppliers in Canada. We are
here to serve you with Monument sales and service in the Pontiac County and
anywhere else in Canada.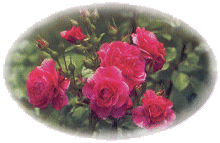 Expressions
of Love
Life remembered with an enduring memorial tribute.

Click on sample images below for a larger view!
Excellent
workmanship of Beauty and Durability at Competitive Prices.
Store
Hours of Operation:
Tuesday
to Thursday
Friday
Saturday
9:00am to
5:30pm
9:00am to 8:00pm
9:00am to 4:00pm
---
Website
designed by OVG Web
Design
© 2005
Store
Hours of Operation:
Tuesday
to Thursday
Friday
Saturday
9:00am to
5:30pm
9:00am to 8:00pm
9:00am to 4:00pm