405 Hall Avenue, Unit 4, Renfrew, Ontario, Canada ~ (613) 433-8296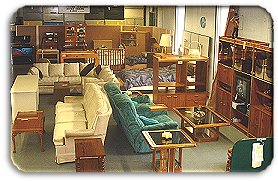 * BUY – SELL – RENT – CONSIGNMENT *
At Second Chance Furniture, we carry a wide range of new and gently used, quality furniture for your home or office.
PLUS …
Everything we have in stock is available for RENT!
Although we specialize in office furniture, we are proud to offer our customers a wide range, and variety of home furnishings!
Filing Cabinets
Desks
Dividers
Office Chairs
Lighting
Shelving
Ready to Assemble
Appliances
Kitchen Sets
Bedroom Sets
Diningroom sets
Entertainment Stands
Carpeting
Remnants
Flooring
Trade Show Flooring
Beds
Dressers
End & Coffee Tables
Sofa Sets
Arm Chairs
Wall Units
Antiques
And so much more …