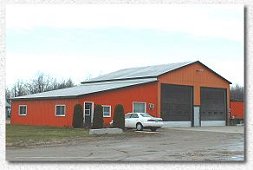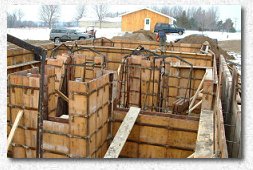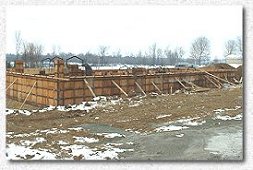 Our company was formerly known as Town and Country Concrete
from 1986 to 1999, during which time we delivered concrete and,
for part of that time, operated the concrete forming business as well.
In 1999 the concrete division was sold and we continued on in the
forming business. The company president is Mr. Murray Crogie.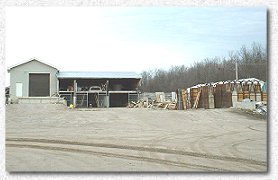 We operate throughout an approximate 60 mile radius, forming concrete
footings and walls, slabs on grade, bunker silos, etc. We also sell steel
beams and have a boom truck rental service.
We operate seasonally, closing briefly during the winter months. We
deal with most contractors in the area and, of course, the individual
who has his own construction project. Many of our concrete forming
jobs are from repeat customers.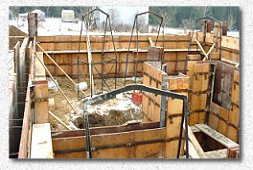 Concrete
Foundations
Slabs on
Grade
Bunker
Silos
Steel Beam Sales

Commercial and
Residential
Serving the Upper Ottawa
Valley
and the surrounding areas.