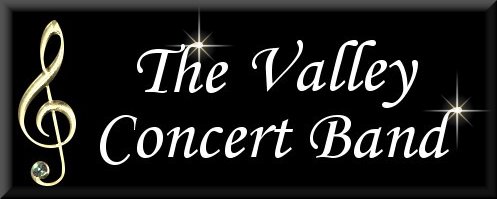 The thirty plus member Valley Concert Band , under the direction of former R.C.M.P. Band member Keith Estabrooks of Woodlawn, is based in Arnprior, Ontario. Players attend weekly rehearsals from throughout the valley, commuting from Stitsville, Pakenham, Ashton, Kanata, Arnprior, Renfrew and West Carleton. Band members range in age from 16 to 70+ and their diverse careers reflect all aspects of community life. They are brought together by their shared love of music and the enjoyment of performing band music.
The Valley Concert Band performs regularly entertaining audiences of all ages and its repertoire has grown to include classical band overtures and suites, marches, show tunes, musicals, movie and television themes, ballads, polkas, waltzes, Dixieland, pop and rock and roll.
The director and all of the musicians are volunteers!

Do something that you enjoy!!
Maybe it's time to dust off your old musical instruments and join a community band.
Regardless of age, if you read music and play a musical instrument, come out and join us!
We are constantly seeking new members to balance and complete our instrumentation.
Rehearsals are held from September to June,
every Thursday evening at 7:30pm,
at the Royal Canadian Legion Hall,
Daniel Street, Arnprior, Ontario.
Be part of a rewarding experience!!
The Valley Concert Band. Call Keith Estabrooks @ (613) 832-2697